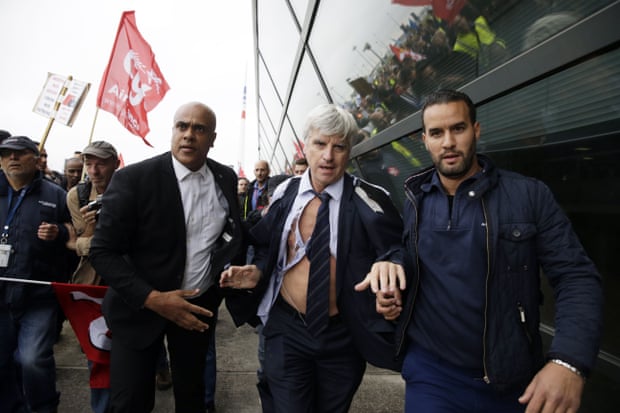 If there were any question as to which corporation has racked up the largest quantity of business penalties, the issue has been resolved with the announcement that BP will pay more than $20 billion to resolve the outstanding federal and state civil claims connected to the 2010 Deepwater Horizon disaster in the Gulf of Mexico.
While the true cost to the company is lessened by the fact that it will be able to deduct about three-quarters of the total, the after-tax bite will still be in the billions. This is on top of the $4 billion BP had to pay in 2012 to resolve related criminal charges plus billions more in fines and settlements relating to the company's other environmental and workplace safety sins.
All these amounts will be tallied in the Violation Tracker database my colleagues and I at the Corporate Research Project of Good Jobs First will release later this month.
BP's reign as the penalty "leader" will soon face a new challenge from Volkswagen, which is looking at massive payouts in connection with its scheme to circumvent federal emissions regulations. VW's new chief executive Matthias Muller just admitted that the $7 billion the company has set aside to deal with the problem "will not be enough."
Although it is difficult to avoid a feeling of schadenfreude in light of the German company's apparently unscrupulous behavior, Muller's statement that employment cuts may be necessary is troubling. Those who lose their jobs at VW's operations, perhaps including the plant in Chattanooga, Tennessee, will undoubtedly be workers who had nothing to do with the emissions cheating.
A broader question raised by Muller's comment is that of what will be enough to get big business to stop behaving badly. At one time, the notion of extracting billions of dollars in payments from a large corporation was seen as a radical idea, something akin to appropriation. Now it is commonplace.
Yet has this done more than allow prosecutors to give the impression they are tough on corporate crime? I'm as fond as the next corporate critic of seeing corporate miscreants pay heavily for their misdeeds — after all, I've been spending months preparing a database on that very subject — but the ultimate goal is to prevent the wicked behavior.
That is going to require aggressive new measures, though it is difficult to say exactly what those should be. Those angry French workers who stormed a boardroom and ripped the clothes off executives had an intriguing approach.
The first step is to acknowledge the extent of the corporate crime problem and focus more public attention on the issue. That won't be easy, given that all too many policymakers in this country are adherents of the Reaganite notion that government is always the problem.
But I'd like to believe that at some point the accumulation of corporate mayhem and harm it causes will change enough minds that strong action is inevitable. Then all unethical executives will have to hold on tightly to their shirts.