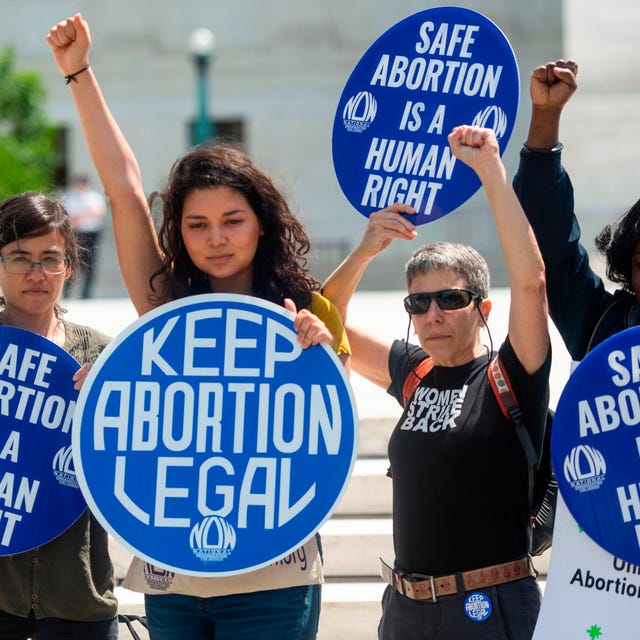 For the past three decades, labor activists have watched with frustration as foreign automakers concentrated their U.S. investments in states hostile to labor unions and worker rights. The problem continues today as Volkswagen is reported to be colluding with state officials in Tennessee to thwart a new United Auto Workers organizing drive.
Now reproductive rights activists are facing a similar challenge: what to do about large corporations doing business in states that are taking aggressive action to restrict women's right to choose.
There are already moves by some media companies to address the issue by saying they will reconsider working in Georgia, a favorite location for film and television production because of its generous tax credits. In recent days, companies such as Netflix, Walt Disney and WarnerMedia have made statements saying they could shun the Peach State because of its new law that would effectively outlaw abortion.
While trying to appear bold, the companies are actually taking a weak position by saying they would act only if the law takes effect, ignoring the fact that Georgia and the other states are paving the way for a weakening of reproductive rights by the U.S. Supreme Court even if their laws are struck down before being implemented.
The media industry is not the only sector that is susceptible to pressure campaigns. Many large corporations have made substantial investments in the hardline anti-abortion states, often receiving sumptuous subsidy packages from state and local officials. Here are examples from the Good Jobs First Subsidy Tracker:
Alabama: Toyota and Mazda got $900 million for an auto assembly plant. Amazon.com got $54 million for a fulfillment center. Google got $81 million for a data center.
Georgia: Kia got $410 million for an auto assembly plant. Baxter International got $211 million for a pharmaceutical production facility.
Kentucky: Amazon.com got $75 million for a distribution facility. Toyota got $146 million for an auto assembly plant expansion.
Louisiana: IBM got $152 million for a technology center. ExxonMobil got $118 million for a refinery upgrade.
Mississippi: Continental Tire got $595 million for a manufacturing facility. Toyota got $354 million for an assembly plant.
Missouri: Amazon.com got $78 million for a fulfillment center. Boeing got $229 million to expand its operations in the state.
Ohio: Amazon.com got $93 million for a data center. General Electric got $98 million for a global operations center.
It may be unrealistic to expect that corporations will abandon facilities in the anti-abortion states, but they may face pressure to avoid future investments in those places.
The big subsidy packages that may be offered by those states to lure the investments could also come to be seen in a very different light – the same way that gifts from the opioid-tainted Sackler family to major cultural institutions are now treated as toxic.
Not long ago, we saw how economic pressure on states helped to undermine opposition to gay marriage. We will now see whether similar pressure, exercised by targeting big business investment, can also help defeat the attack on reproductive rights.