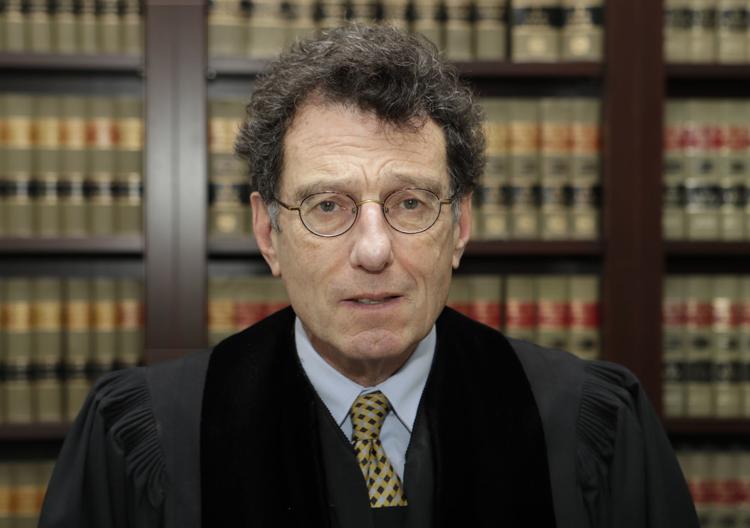 The proceedings in a Cleveland courtroom are addressing issues about the fundamental nature of a major American industry. The case consolidates more than 2,000 lawsuits brought mainly by state and local governments against all the major parties responsible for the opioid crisis: the drug manufacturers, the drug distributors, the pharmacy benefit managers, the large drugstore chains and major supermarket chains whose stores contain pharmacies.
What is known as Multidistrict Litigation 2804 is scheduled to begin trial proceedings on October 21 in a partial action involving two Ohio counties and a handful of the corporate defendants — unless Judge Aaron Polster (photo) succeeds in his effort to get the parties to reach a settlement. Reports on potential deals have been emerging at frequent intervals. The New York Times reports that several of the defendants, including the three big drug distributors – AmerisourceBergen, Cardinal Health and McKesson – together with two of the pharmaceutical producers, have been offering a deal worth nearly $50 billion.
That sounds like a lot of money, but there may be less to it than meets the eye. For one thing, only about half the total consists of cash payments, with the rest taking the form of addiction treatment drugs, supplies and delivery services. It would be easy for the companies to inflate the value of the in-kind compensation and thus lower their burden.
Moreover, the cash payments would probably be paid out over time, again making things easier for the defendants and reducing the resources that state and local governments need in the short term. Those costs are massive. The Times quotes a report by the Society of Actuaries estimating the cost to society of the opioid epidemic at roughly $188 billion this year alone.
This suggests that a reasonable settlement should be some multiple of the $50 billion figure currently being considered. The 1998 Master Tobacco Settlement showed that a large profitable industry could handle payments that were estimated to cost $206 billion, spread out over time. The industry has paid out more than $132 billion over the past two decades, with annual payments in recent years amounting to about $6 billion.
The plaintiffs should not focus on the total theoretical size of the settlement but instead on how much will be available to each jurisdiction each year to address a problem that remains overwhelming.
It is also worth remembering the size of the industry in question. The big three drug distributors alone have combined annual revenues of more than $500 billion. Their deep pockets and those of the other defendants should be depleted as much as possible.
The drug industry giants have caused massive pain and suffering in the opioid epidemic. They should be made to feel substantial financial pain of their own.