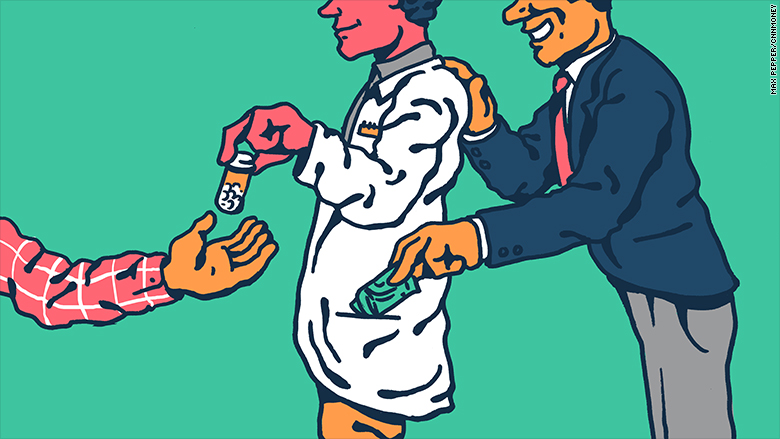 It's hard not to be suspicious when the Secretary of Health and Human Services promotes a supposed reform by stating that "President Trump has promised American patients a healthcare system with affordable, personalized care, a system that puts you in control, provides peace of mind, and treats you like a human being, not a number. But too often, government regulations have stood in the way of delivering that kind of care."
Secretary Alex Azar used those dubious statements in a press release about his department's plan to "modernize and clarify" the regulations that interpret the Physician Self-Referral Law (known as the Stark Law) and the Federal Anti-Kickback Statute.
Azar claims that the rule changes would promote new methods of delivering healthcare based on greater coordination among providers, including those with financial relationships with one another.
The changes are technical in nature, but I cannot help but worry that the scheme would serve to legitimize dubious dealings and enable providers to avoid prosecution under laws that have been in place for several decades.
I have become more familiar with these laws in the course of collecting data for Violation Tracker. The database currently contains more than 360 cases in which kickbacks and bribery are involved as the primary or secondary offense. These cases have resulted in more than $14 billion in fines and settlements involving many of the largest names in pharmaceuticals (Merck, Amgen, Bristol-Myers Squibb, Pfizer, et al.), hospitals (Tenet, HCA, among others) and pharmacies (such as CVS).
The biggest penalty is a $2.2 billion agreement signed by Johnson & Johnson in 2013 to resolve civil and criminal charges of paying kickbacks to physicians to encourage them to prescribe several of its drugs for uses not approved by the Food and Drug Administration.
One of those drugs was the anti-psychotic medication Risperdal, which was only approved for schizophrenia but which J&J was allegedly promoting for other less serious conditions among elderly patients through financial inducements to providers.
In an interesting coincidence, the announcement of the new HHS proposal came at almost exactly the same time that a jury in Philadelphia hit J&J with an $8 billion verdict over its marketing of Risperdal for use by children.
It will be interesting to see whether the new HHS rules on kickbacks, if they go through, manage to distinguish between more innocent financial dealings among providers and the corrupt practices that have been so common among the larger players. Given this administration's track record on healthcare and so many other issues, we cannot give it the benefit of the doubt.