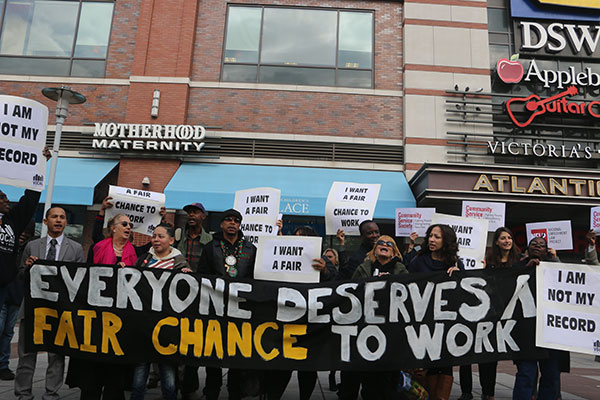 The Ban the Box movement seeks to remove barriers to employment for job applicants with a prior arrest or conviction. The goal is to have all candidates considered on their merits and to give those with criminal records a chance to explain their specific circumstances.
Yet there is another problem relating to employer use of criminal records and other personal background information: sometimes the information they obtain on a candidate is inaccurate or may refer to someone else with a similar name.
Employers who use such faulty information in their hiring decisions can find themselves the target of a class action lawsuit. These suits are based on provisions of the federal Fair Credit Reporting Act (FCRA), which requires employers to get written consent from a job candidate before obtaining background-check reports containing criminal records as well as credit history and other personal information. Before making an adverse decision based on data in the report, the employer must give the applicant a copy and allow time for the person to challenge any inaccuracies in the document.
You will not be surprised to learn that employers often break these rules.
I've been compiling information on employment-related FCRA lawsuits as part of the latest expansion of Violation Tracker. I found that over the past decade employers have paid out $174 million to resolve such cases, while companies providing those reports have paid out another $152 million when they have been sued directly.
The dollar totals derive from 146 successful class actions brought against a variety of employers in sectors such as retail, banking, logistics, security services and private prisons.
Since 2011 more than 40 employers have paid out FCRA employment settlements of $1 million or more. In one of the largest cases, Wells Fargo paid $12 million in 2016 to thousands of applicants whose FCRA rights were allegedly violated. Other large payouts by well-known companies include: Target ($8.5 million), Uber Technologies ($7.5 million), Amazon.com ($5 million), Home Depot ($3 million), and Domino's Pizza ($2.5 million).
More cases are pending. A $2.3 million settlement involving Delta Air Lines is awaiting final court approval. In January a federal judge in California certified a class of five million Walmart job applicants.
Suits have also been brought against staffing services such as Aerotek (which paid a $15 million settlement) and temp agencies such as Kelly Services ($6.7 million).
Providers of background-check reports also have obligations under the FCRA, including a duty to employ reasonable procedures to ensure the accuracy of the information they report. The Violation Tracker compilation includes 30 provider class actions with settlements amounts as high as $28 million.
The FCRA cases are the fourth compilation of employment-related class actions to be added to Violation Tracker, following ones covering wage theft, workplace discrimination, and retirement-plan abuses. With the addition of the FCRA cases and the updating of data from more than 40 federal regulatory agencies and the Justice Department, Violation Tracker now contains 369,000 civil and criminal entries with total penalties of $470 billion.