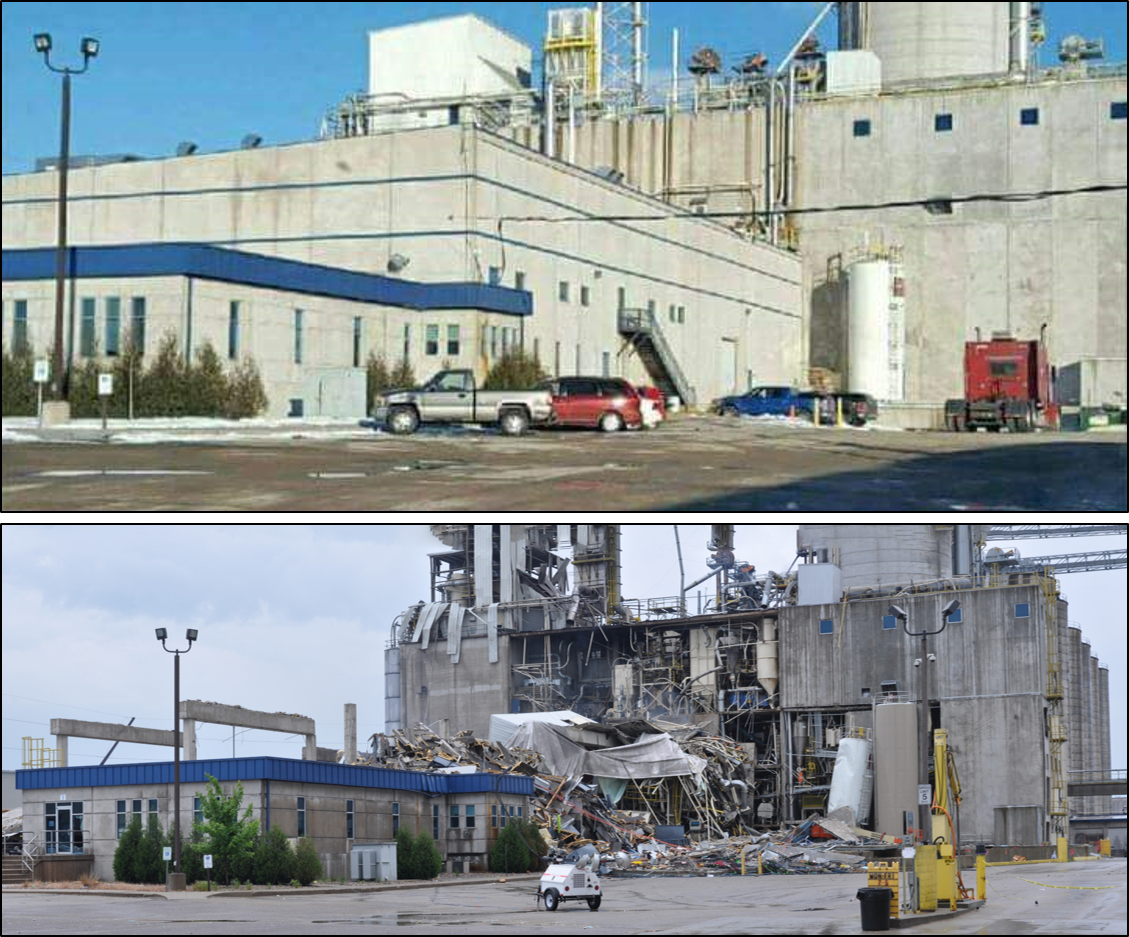 About 5,000 workers are killed on the job in the United States each year. Some of these are pure accidents, while others may result from a lapse in safety procedures. Most disturbing are those caused by a failure on the part of management to rectify known hazards.
Solidly in the latter category is the wrongdoing attributed to Didion Milling. In 2017 a dust explosion at a corn mill operated by the company in Cambria, Wisconsin killed five workers and seriously injured others. Six years later, corporate officials whose actions contributed to the disaster and then concealed its causes are finally being held to account.
A federal jury recently convicted Didion's Vice President of Operations, Derrick Clark, of conspiring to falsify documents, making false environmental compliance certifications and obstructing the Occupational Safety and Health investigation of the explosion. Shawn Mesner, former food safety superintendent at the plant, was convicted of conspiring to obstruct and mislead OSHA by falsifying sanitation records concerning the accumulation of corn dust at the mill.
In other words, Clark and Mesner were found to have covered up dangerous conditions before the explosion and then engaged in a cover-up after the fact. They did not act alone. Three other company officials previously pleaded guilty to related charges. A sixth official was acquitted.
The company was also prosecuted. Last month it pleaded guilty to falsifying records related to its Occupational Safety and Health Act and Clean Air Act obligations. Although Didion has not yet been formally sentenced, it has agreed to pay $1 million in criminal fines and $10.25 million in restitution to the victims of the accident and their families.
The Didion case exemplifies some harsh realities about U.S. workplace practices.
First, it demonstrates the willingness of some employers to put the lives of their workers at risk to boost their bottom line. It is no secret that corn dust is highly combustible and needs to be reduced through careful sanitary practices. Didion and its managers decided to sidestep these practices and instead falsify records to conceal their reckless behavior.
Second, it illustrates the myth of over-regulation. The Didion facility had been cited by OSHA for dust explosion hazards six years prior to the explosion. In 2011 it was fined all of $6,300—which it negotiated down to $3,465. It appears that Didion then began keeping false records while OSHA was kept in the dark about the increasingly dangerous conditions at the mill.
Third, it shows how the country has become blasé about both workplace hazards and the difficulties faced by an over-extended OSHA to do anything about them. I find it remarkable that the Didion accident and the subsequent revelations and legal proceedings have received so little coverage outside Wisconsin.
It is true that Didion is not a well-known company, but the story of its egregious behavior needs to be more widely told. This case also deserves more attention in that it is a rare instance in which managers were held personally liable for their efforts to subvert the regulatory system. The sentences they end up receiving will be an indicator of how serious a crime such behavior is considered to be—and how much we value the lives of workers.