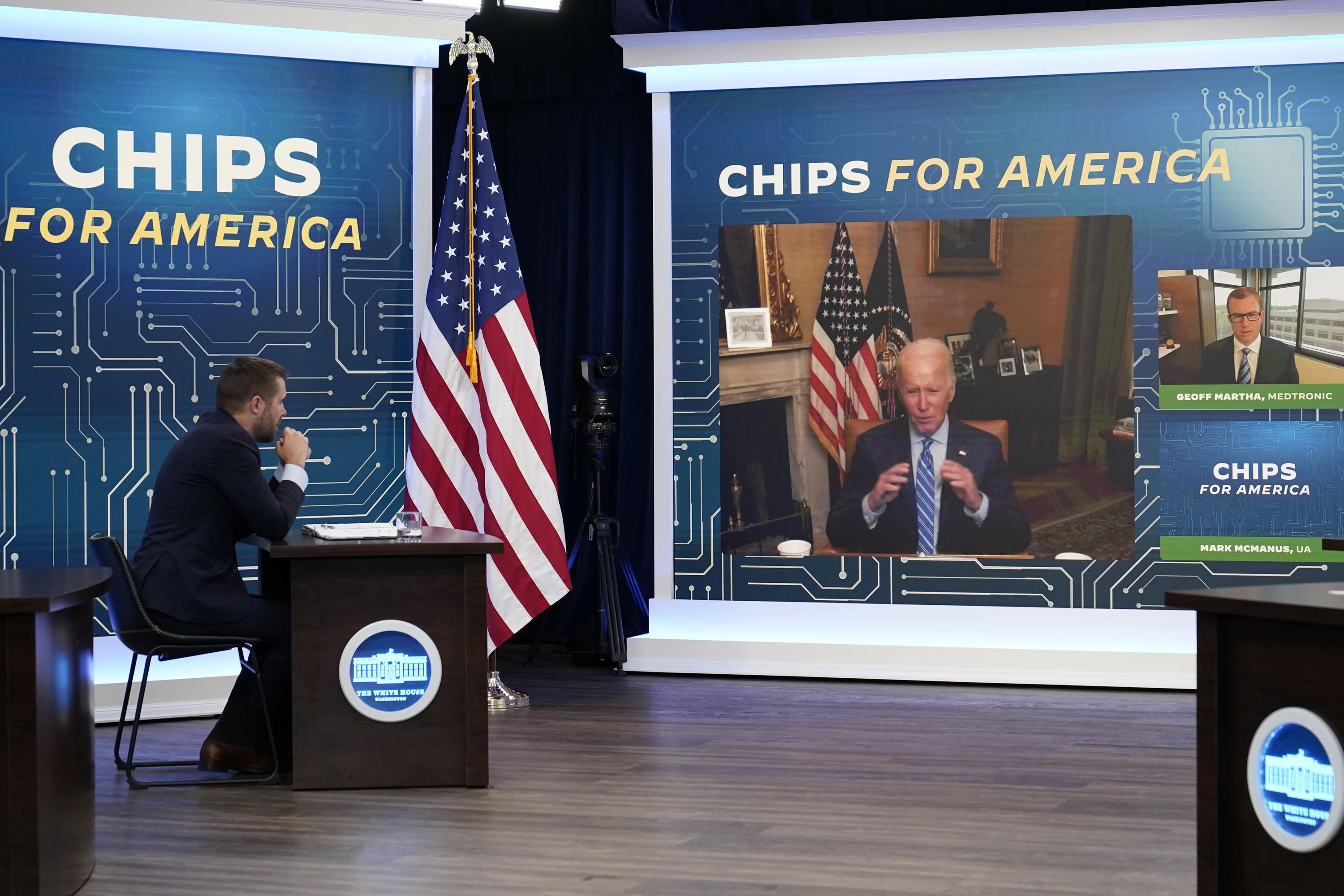 The Biden Administration is causing a stir with its decision to place some conditions on the massive subsidies that are to be awarded to semiconductor companies under the CHIPS and Science Act. A front page story in the New York Times quotes some economists and business advocates expressing concern that the requirements will detract from the main objectives of the law.
What has these critics upset are provisions that would require giant corporations such as Intel to provide child care for employees, pay union wages to construction workers, run the plants on low-emission sources of energy and avoid stock buybacks. An official at the U.S. Chamber of Commerce told The Times that such practices would "increase cost and delay bringing production online." Not surprisingly, he argued that the administration should instead focus on "removing regulatory barriers."
What these protestations ignore is that there is nothing new about attaching strings when government provides financial assistance to corporations. This is done frequently at the state and local level, where agencies providing tax abatements, cash grants, loans and other aid to companies in the name of economic development require the firms to meet job quality standards relating to wages and benefits. The practice is not universal but neither is it uncommon.
Until now, the federal government has tended not to offer large subsidy packages to individual companies, yet it has applied strings when bailouts were provided. For example, in 2009, amid the financial meltdown, the Obama Administration issued guidelines restricting executive compensation at large companies receiving help through the Troubled Asset Relief Program.
In the related area of federal procurement, there are long-standing policies promoting job quality standards. The Davis-Bacon Act, which became law in 1931, requires that contractors on public works projects pay their workers the prevailing wage in the area. The Walsh-Healey Public Contracts Act of 1936 set certain minimum labor standards for companies providing goods to federal agencies, and the McNamara-O'Hara Service Contract Act of 1965 did the same for service providers. In 2021 the Biden Administration raised the minimum wage federal contractors have to pay to $15 an hour, and it mandated project labor agreements, which usually raise pay to union levels, for federal construction projects costing more than $35 million.
This is not to say that the laws are always effective. Worker advocacy groups frequently point out employment abuses committed by federal contractors. Violation Tracker contains more than 9,000 cases in which employers were fined for failing to obey federal or state prevailing wage regulations. Hopefully, these fines led to higher levels of compliance.
Those challenging the CHIPS Act provisions promoting job quality and other public policy objectives are repeating arguments that have been made for decades by Big Business and its defenders. Despite all their free market-rhetoric, large corporations are happy to accept taxpayer-funded financial assistance.  Yet they cannot accept the idea that the aid might come with some obligations.
The strings the Biden Administration is attaching to the semiconductor subsidies are actually not very radical, but they are a helpful step in the direction of making sure that companies receiving government assistance meet higher standards in their treatment of workers, communities and the environment.