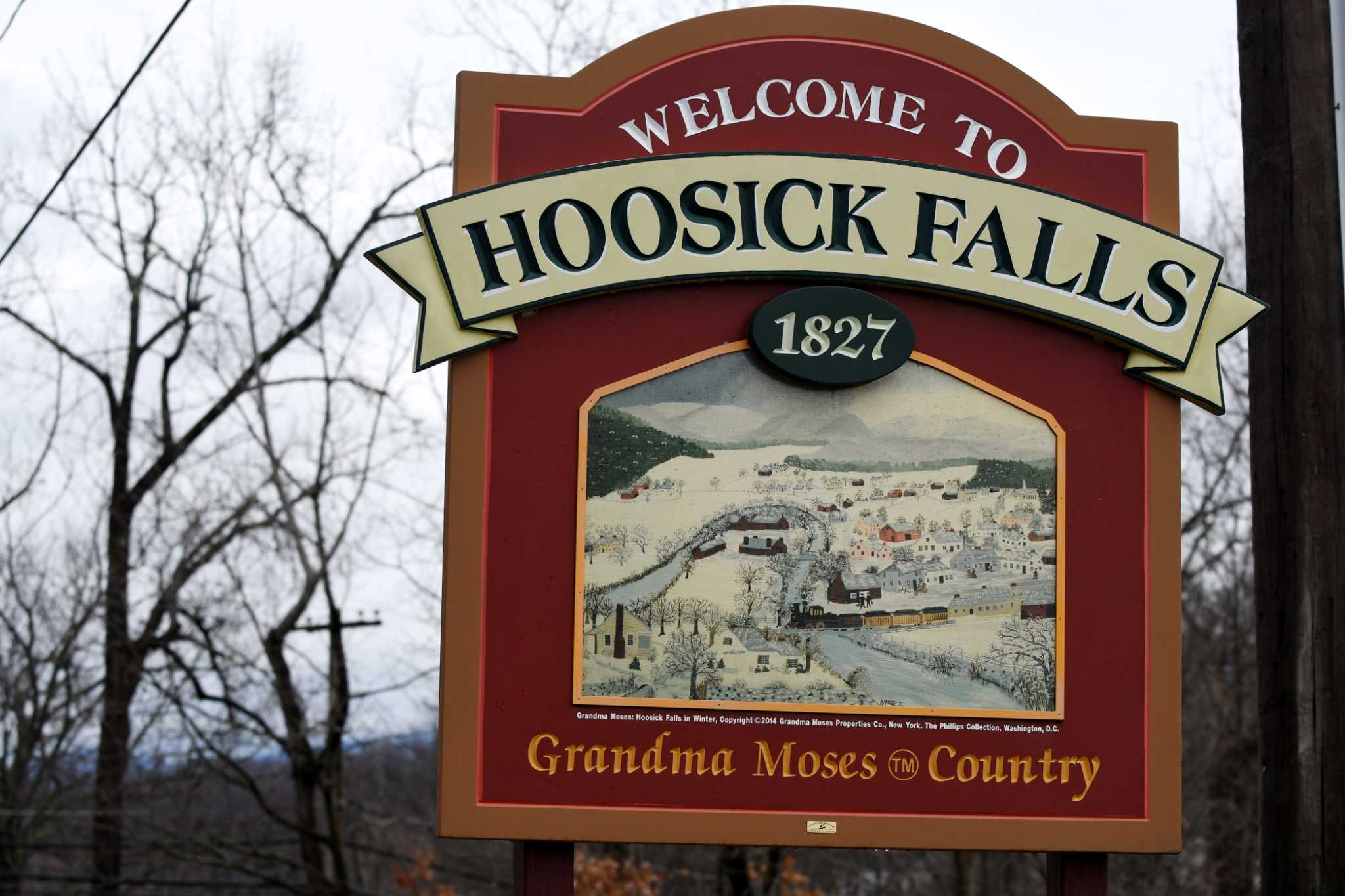 The infrastructure bill making its way through the Senate is said to include $55 billion for water systems, including funding to replace lead pipes throughout the country. That will be a relief for many localities, but other communities face water problems caused not by aging pipes but by corporate negligence.
One example is the town of Hoosick Falls in upstate New York, which discovered in 2014 that its water supply had been contaminated by perfluorooctanoic acid, or PFOA, a toxic chemical linked to a range of ailments, including cancer. PFOA is one of a group of substances known as PFAS, also called "forever chemicals" because they don't break down in the body or in the environment.
The source of the contamination in Hoosick Falls was a plastics plant that produced electronic components treated with PFOA, which was originally developed by DuPont for its Teflon non-stick coating for cookware. DuPont has been embroiled in a long-running dispute over the impact of PFOA on residents living near the plant in West Virginia where it produced the dangerous chemical.
It is now in a similar controversy with regard to Hoosick Falls, together with the French company Saint-Gobain, which purchased the plant in 1999, and other companies that operated it before that. Residents filed a class action lawsuit against the companies and recently reached a tentative $65 million settlement with most of the defendants.
DuPont is not part of that deal and is challenging it in court, claiming that it will hinder its ability to get a fair deal in its ongoing negotiations with the plaintiffs. A federal judge just rebuffed the company and gave preliminary approval to the settlement.
It is difficult to feel any sympathy for DuPont, whose response to the PFOA problem over the years has left a lot to be desired. As dramatized in the 2019 film Dark Waters, it took a crusading lawyer named Robert Bilott to break through the attempt by the company and its outside attorneys to cover up the pattern of cancers and birth defects experienced by residents of Parkersburg, West Virginia exposed to PFOA.
Yet DuPont is not the only corporation responsible for causing harm to water quality. For example, poultry producer Mountaire Farms recently agreed to pay a total of $205 million to settle a class action lawsuit and a case brought by the Delaware Department of Natural Resources and Environmental Control in connection with groundwater contamination caused by its processing plants.
I am now in the process of documenting these and dozens of other major environmental lawsuits—also known as toxic torts—for the next expansion of Violation Tracker scheduled for September. These cases, pushed by community activists as well as lawyers, are a reminder that the civil justice system is often a necessary supplement to government regulatory action in addressing corporate misconduct.