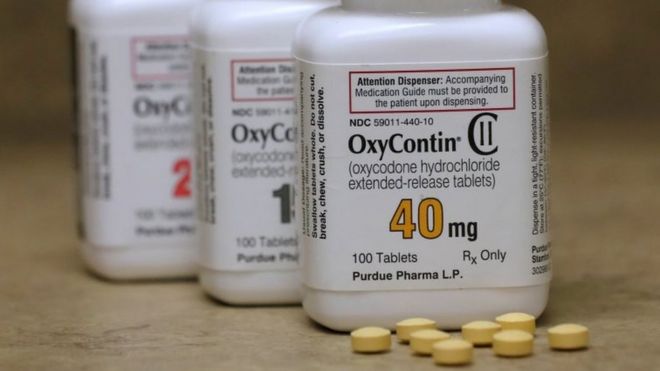 The state attorneys general seem to be divided on how big a settlement they should extract from the Sackler family and Purdue Pharma to resolve a lawsuit concerning their involvement in the opioid crisis. According to one report, the split is largely on party lines, with Democratic AGs calling for a bigger payout and Republican prosecutors settling for less.
More on the diverging negotiating positions will probably come to light in the days ahead. This disagreement should not, however, obscure the bigger story: states with very different partisan orientations have been cooperating for years on cases involving corporate misconduct.
On policy issues, state AGs exhibit strong ideological tendencies. Democratic AGs have been suing the Trump Administration repeatedly over issues such as the travel ban and migrant family separation. In the same way, Republican AGs went to court to try to undermine Obama Administration initiatives such as the Affordable Care Act.
Yet in the area of corporate crime-fighting, bipartisanship is the norm.
My colleagues and I at the Corporate Research Project of Good Jobs First have been documenting this fact in the course of collecting data for the latest expansion of our Violation Tracker database. We've compiled more than 600 cases in which two or more state AGs successfully sued a corporation and collected monetary penalties, usually in the form of a settlement in which the company did not admit guilt.
Next week we will post the data on Violation Tracker and publish a report that analyzes the multistate AG cases. I can't give away the main findings until then, but I can say that the new entries will make a major addition to penalty totals in the database.
Currently, there are 61 parent companies with $1 billion or more in cumulative penalties (our entries go back to the beginning of 2000). With the AG cases, that number increases to 84.
The penalty totals for many of the individual corporations, especially the big banks, will rise dramatically. The combined state and federal penalty total for Bank of America, for instance, will be in excess of $80 billion.
Although the report will focus mainly on the multistate AG cases, we also collected data on 7,000 single-state AG cases from across the country that will be added to Violation Tracker. These include lots of relatively minor consumer protection cases (crooked used car dealers and the like), but there are also plenty of major settlements, including 70 cases with corporate payouts of $100 million or more.
There have been a few state AGs who have shown less enthusiasm about pursuing corporate miscreants. One example was Scott Pruitt, when he held that post in Oklahoma before being chosen as the Trump Administration's first administrator of the EPA.
As state AG, Pruitt brought few actions against companies on his own and did not sign on to many of the multistate cases. Fortunately, he was far from typical, even among the reddest states.