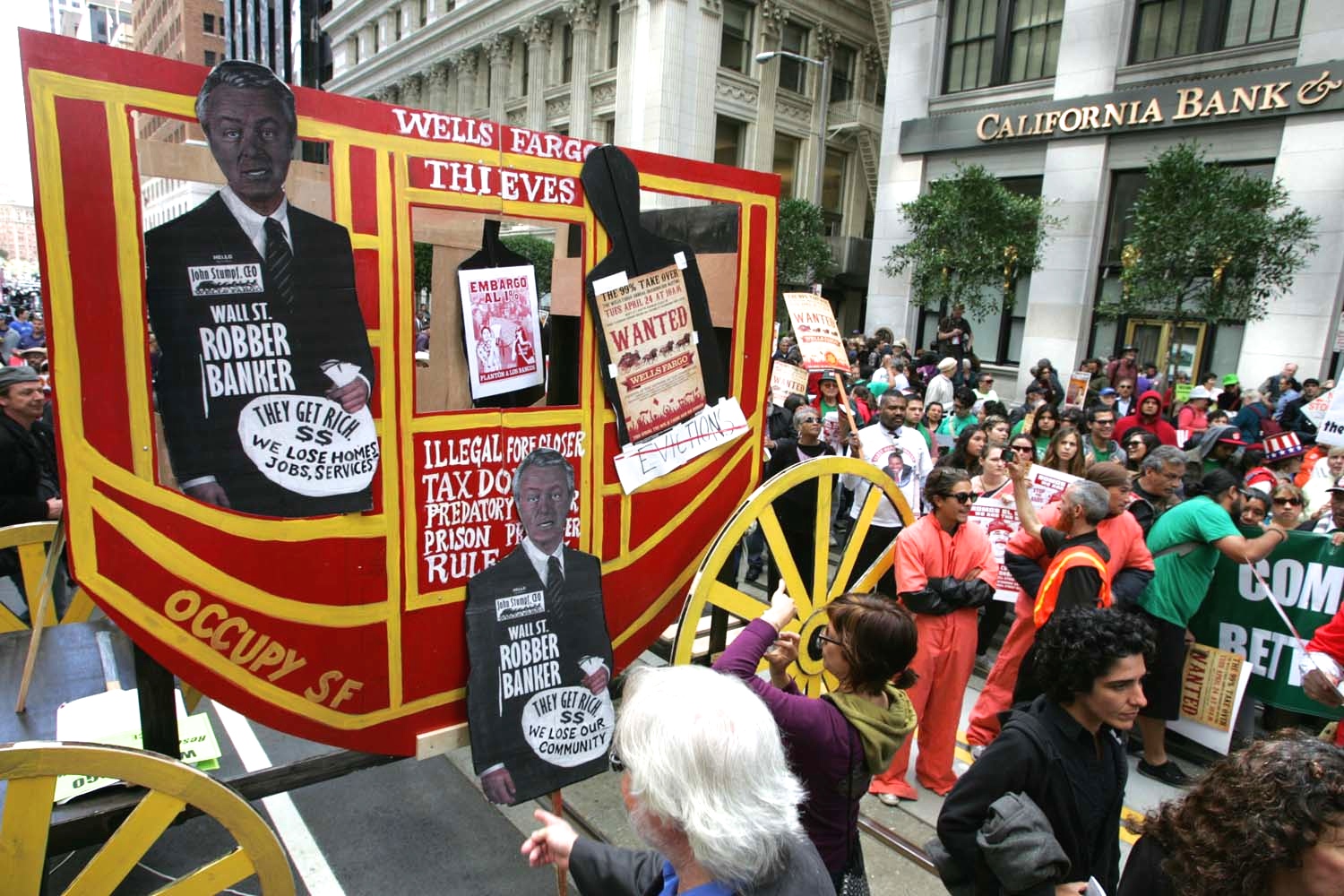 Wells Fargo's seemingly endless transgressions have reached the point that there is growing discussion of a possibility rarely considered even in some of the most egregious corporate scandals: putting it out of business.
Rep. Maxine Waters, the top ranking Democrat on the House Financial Services Committee, recently issued a report that recounted the banks sins (including a reference to the $11 billion Violation Tracker tally of its penalties), saying that Wells has "demonstrated a pattern of egregiously harming its customers."
Such statements have been heard frequently since the Wells bogus account scandal came to light last year. But Waters goes on to argue: "When a megabank has engaged in a pattern of extensive violations of law that harms millions of consumers, like Wells Fargo has, it should not be allowed to continue to operate within our nation's banking system, and avail itself of all of the associated privileges afforded to it."
A similar sentiment is expressed in a letter just submitted to the Office of the Comptroller of the Currency by the AFL-CIO, Americans for Financial Reform and five other groups. The letter asks the OCC to consider whether, "in light of the bank's pattern of law breaking," the bank "should forfeit its national banking charter."
The issue was even brought up in a recent Congressional hearing in which Wells CEO Tim Sloan was being grilled by members of the Senate Banking Committee. Sen. Elizabeth Warren said that Sloan should be fired, while Sen. Brian Schatz of Hawaii went further by asking Sloan: "Why shouldn't the OCC revoke your charter?"
"We serve one out of every three Americans, we have 270,000 team members," Sloan responded before Schatz cut him off, saying: "So, you're too big."
Those comments encapsulate how a debate about the possible shutdown of a bank or other company as large as Wells Fargo would play out. The corporation would emphasize the disruptive effect on its customers and employees, suggesting they would be the unintended victims. Of course, in the case of Wells it was the bank itself that victimized customers and staff.
Schatz's comment points to the direction any serious effort to penalize a rogue corporation should take: the emphasis should not be a precipitous shutdown but rather a breakup into smaller entities that would be subjected to rigorous regulation and scrutiny. Care should be taken in the process to protect the interests of customers and employees, though upper level executives should be shown the door.
Discussions of the corporate death penalty have come and gone over the years. The need to deal with a brazen recidivist such as Wells may finally bring more serious consideration to a tool that could be more effective than billions in penalties in ending the ongoing corporate crime wave.